Hand made rugs inspired by flowers, nature, vibrant colors, and shapes, where explores new ways of combining experimental graphic design with an old analog technique.
I'm using leftovers and old stocks of yarn, which makes each yarn color limited.

⟢104 x 56 cm ⬬⬬ ⟢
⟢104 x 56 cm ⬬⬬ ⟢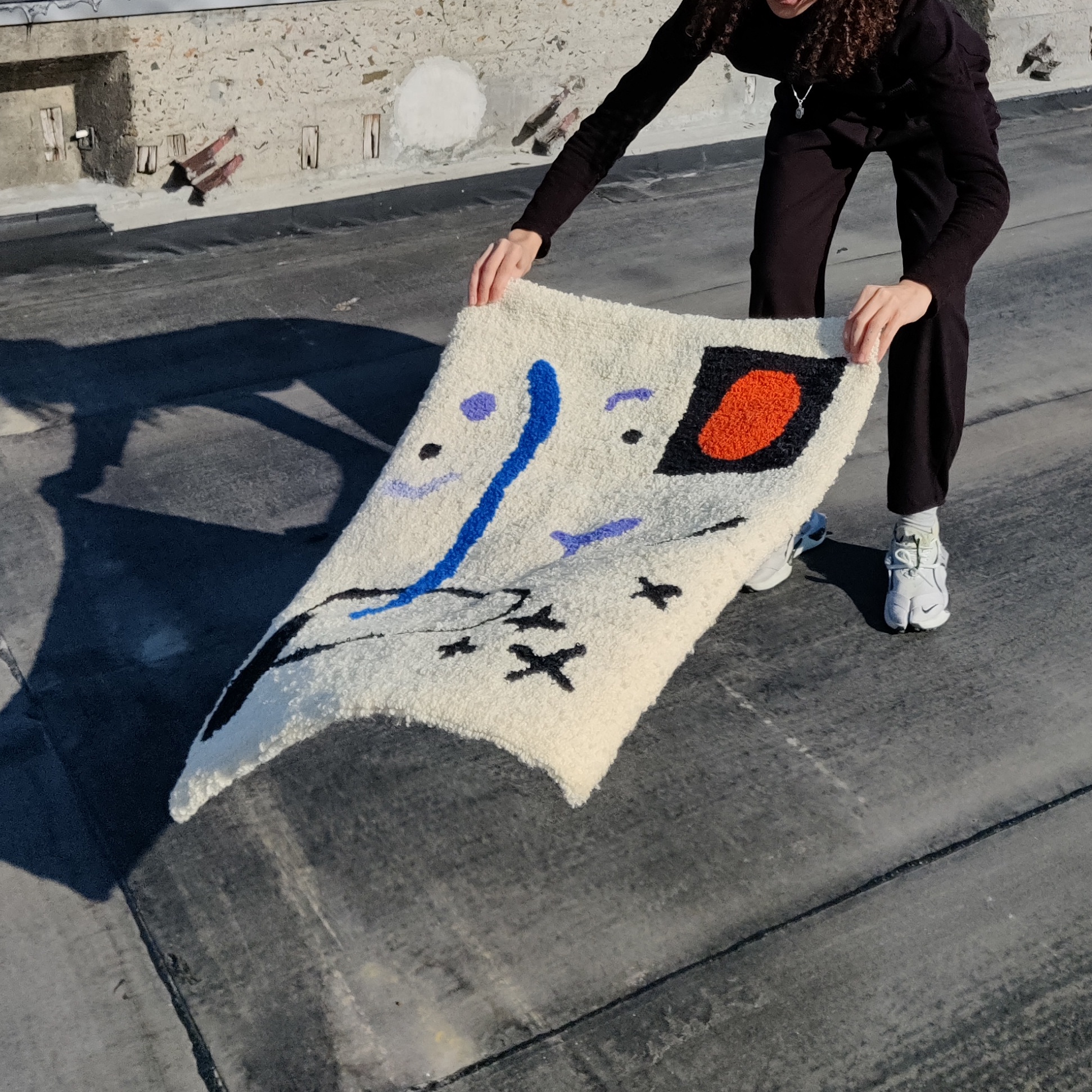 ⟢ 82,5x60cm ⬬⬬ ⟢
⟢ 75x68cm ⬬⬬ ⟢
⟢ 69x55cm ⬬⬬ ⟢




⟢ 54x43cm ⬬⬬ ⟢
⟢ 120x36cm ⬬⬬ ⟢

materials: made of 100% wool, every color used is limited. Each rug is glued with nature latex, backed with jute, cotton binding and screenprinted label.


open for commissions

umadoedoe@gmail.com
Sound of a thread (WIP) is an experimental intarctive loom connected to a circuit board and crocodile clamps to generate sounds.For this I'm using the Playtronica musical device, Garage band and Arcade synthesizer.