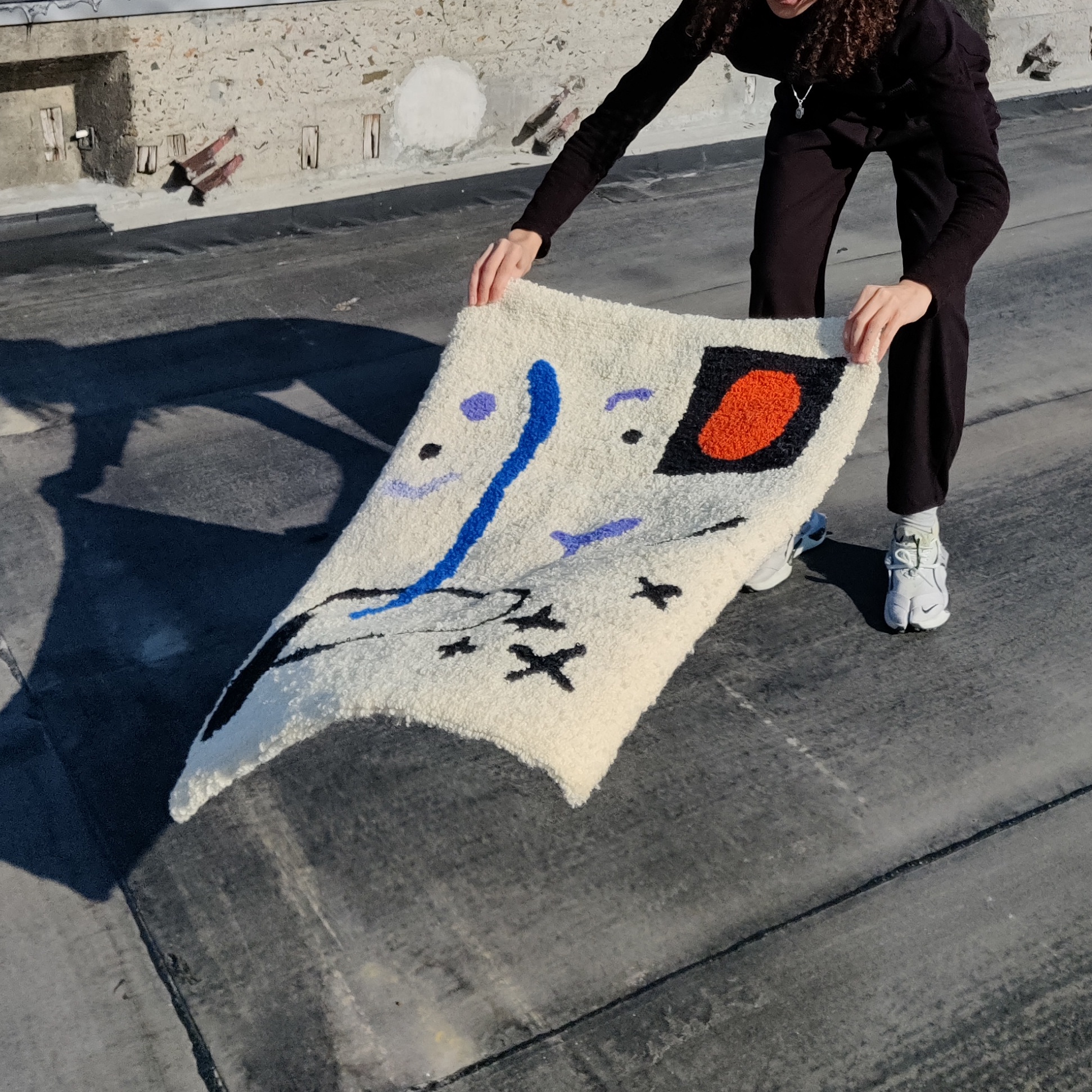 ⟢ 82,5x60cm ⬬⬬ ⟢
⟢ 75x68cm ⬬⬬ ⟢
⟢ 69x55cm ⬬⬬ ⟢




⟢ 54x43cm ⬬⬬ ⟢
⟢ 120x36cm ⬬⬬ ⟢
Unique rugs designed, tufted, and finished by Daniela Doe. Exploring new ways to apply graphic design.

materials: made of 100% wool, every color used is limited. Each rug is glued with water resistant glue, backed with jute, cotton binding and screenprinted label.

open for commissions

umadoedoe@gmail.com
Sound of a thread (WIP) is an experimental intarctive loom connected to a circuit board and crocodile clamps to generate sounds.For this I'm using the Playtronica musical device, Garage band and Arcade synthesizer.