Hand-made rugs inspired by flowers, nature, vibrant colors, and shapes, where Daniela explores new ways of combining experimental graphic design with an old analog technique.

These rugs are made out of leftovers and old stocks of yarn, which makes each yarn color limited.
---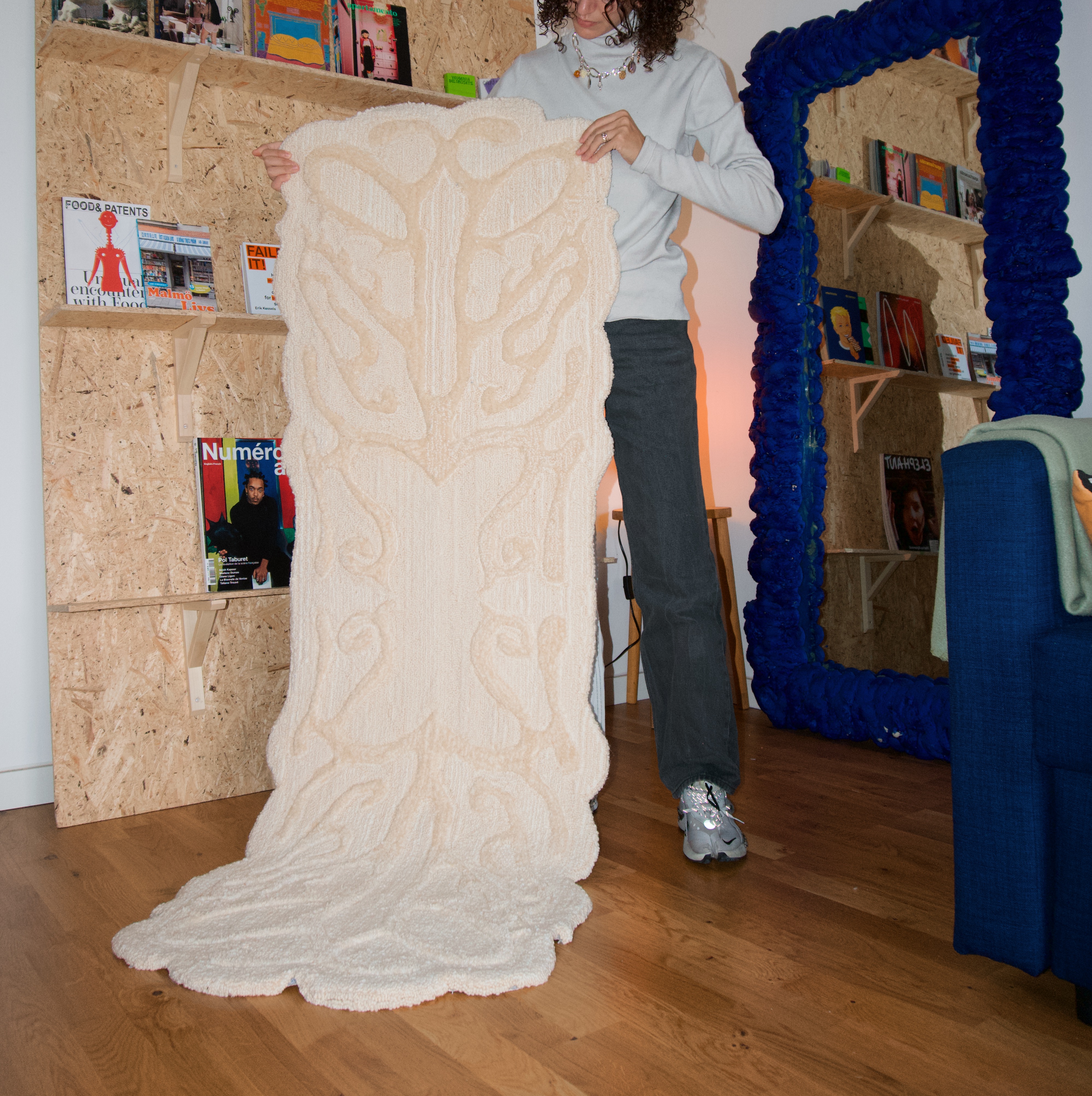 Bones
Hand Tufted Rug, 100% wool
174x65cm
My first monochromatic rug, experimenting with two different textures and wool sculpting
.

(2023)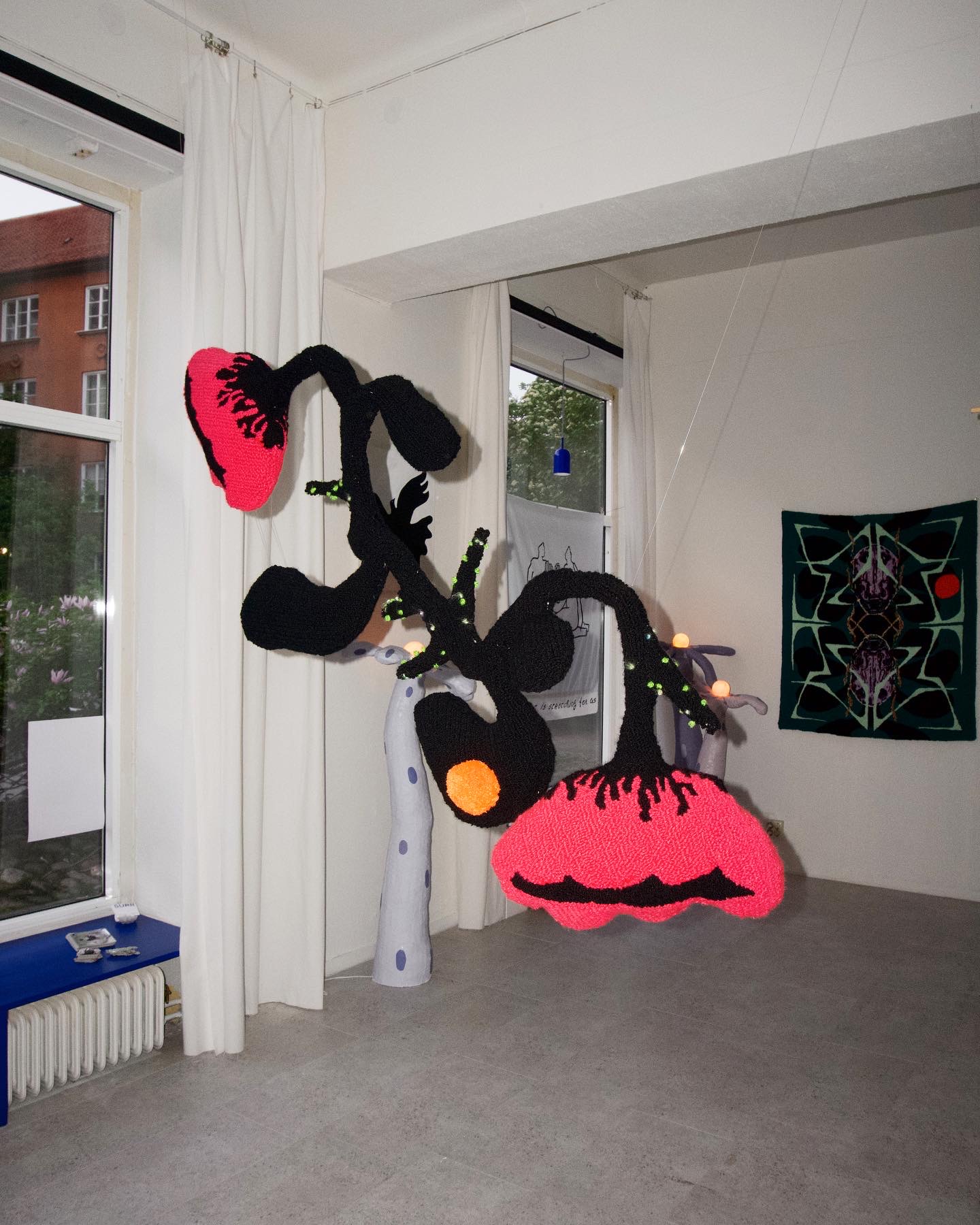 Twinflower Pillow
Hand Tufted and Stuff Pillow, Mix of Mohair and Acrylic yarns, 130x50cm
(2023)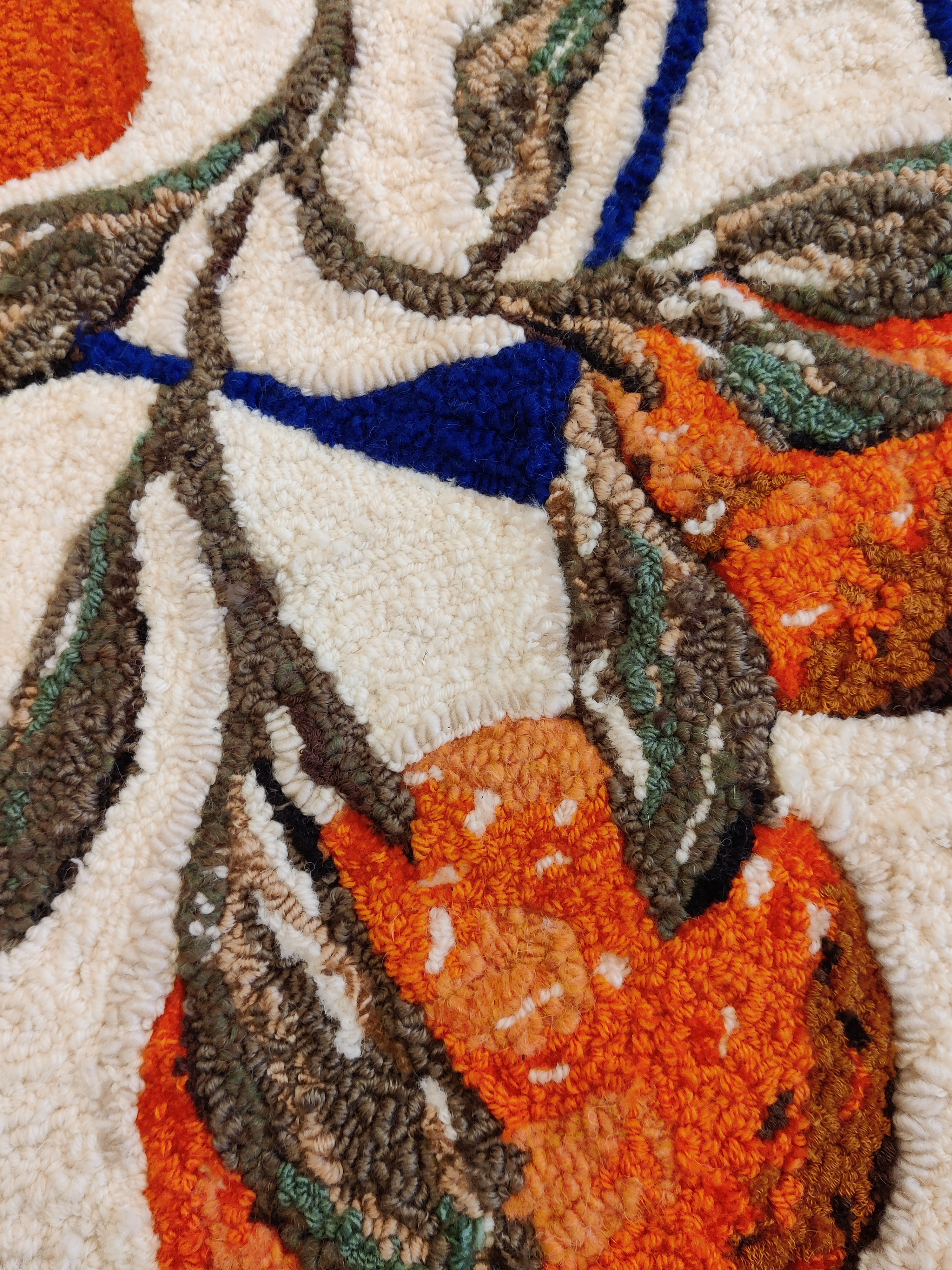 Oranges
Hand Tufted Rug, leftovers of wool
51x41cm
(2021)
Untitled
Hand Tufted Rug, leftovers of wool and merino
104 x 56 cm
(2021)

Sold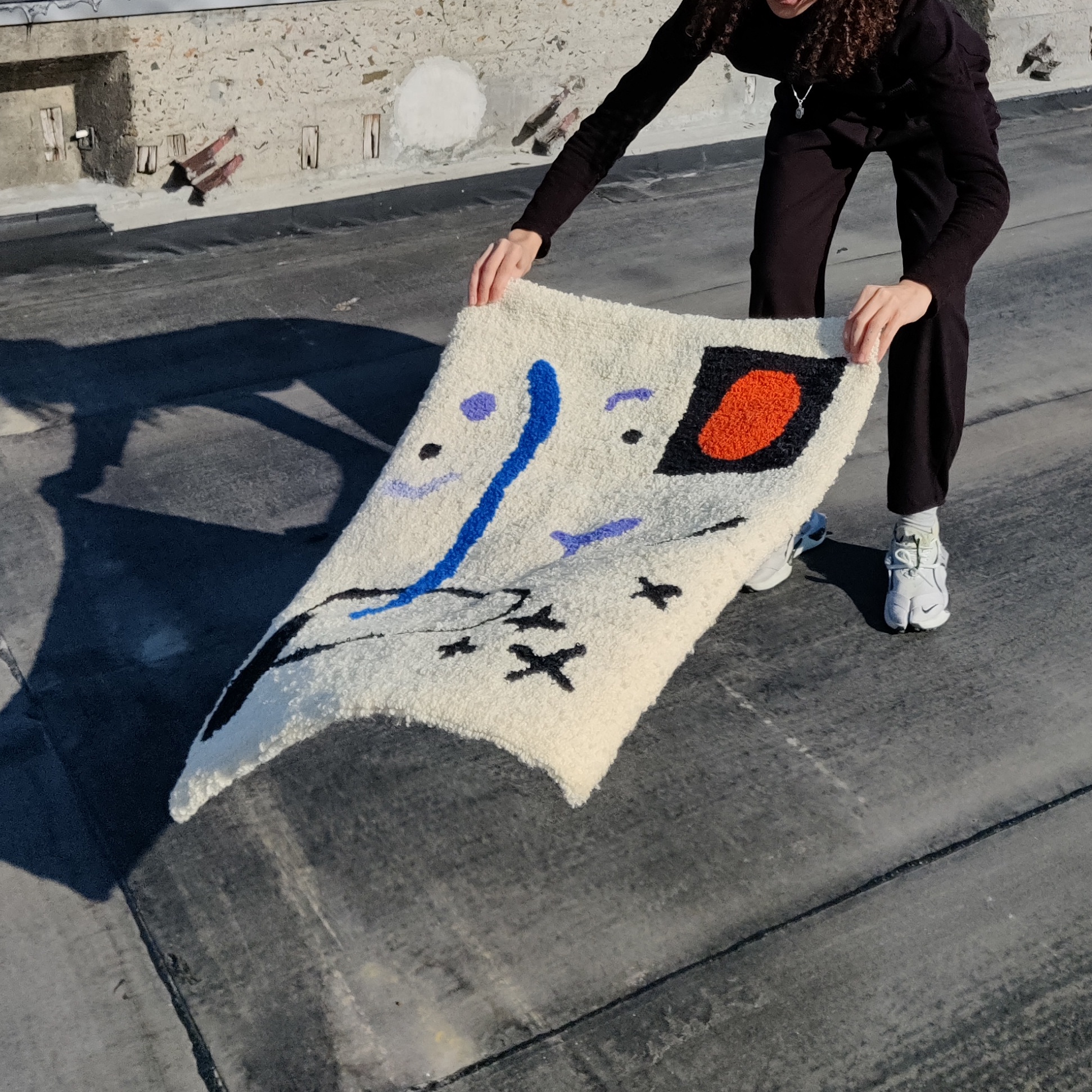 Seeds to grow
Hand Tufted Rug, leftovers of wool and merino
82,5x60cm
(2021)
Sold
Moon Flower
Hand Tufted Rug, leftovers of wool and cotton
75x68cm

⟢
Hand Tufted Rug, leftovers of wool and cotton
69x55cm

(2021)
Sold
Noisy Light
Hand Tufted Rug, leftovers of wool and acrylic yarn
70x46cm

(2021)