Graphics
Graphic Design projects for selected clients and collaborators. Mainly logo design, editorial design, poster design, merch design
---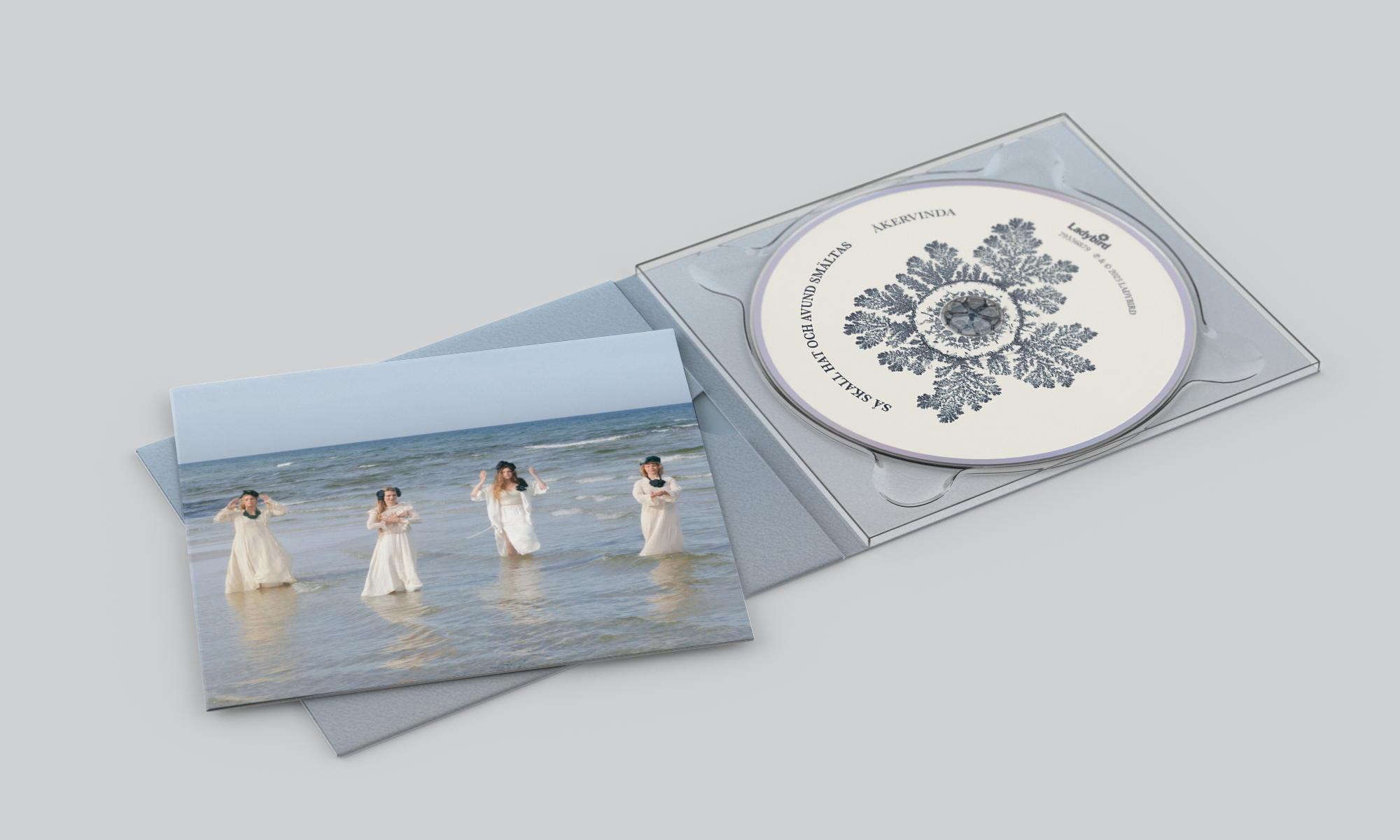 Cover art for
Åkervinda's new album
"Så Skall Hat Och Avund Smältas"
Drawing inspiration from Åkervinda's folk music and the soul of their new album. I've designed the LP and Digipack cover featuring a handmade painting adorned with blue crystals.

(2023)
Logo design for
Miranda Magdalena's Album


Miranda is an alt-pop artist from Malmö with a voice and presence that shimmers vividly in the decadent dark. Her mystical, intimate sound reaches the grandoisity of the cinematic. She has been called a female James Blake and her timeless folkloric melodies sculpted with classical instrumentation and electronic sounds build a world to lose yourself in.

Garment @modinamanda
Photo: @evecreative_
(2023)
Wild Cosmos Studio
Rebranding
(2023)
Logo & Lettering for
Retreat Radio

Retreat Radio is an independent, non-commercial radio station, broadcasting from Malmö, Scandinavia.

The original intention was to redesign Retreat Radio's old logo to a new contemporary timeless identity that reflects the radio's personality and community.

This commissioned work included the design of a classic yet contemporary serif typeface, an experimental symbol with erratic fluidity, and a 3D animation.

(2021)
Principles of Circular Fashion ⟢

An 8-card deck that celebrates 8 different principles of circular fashion. Each card displays a principle with real-world examples of designers' methods and platforms. Including questions to help you get inspired and make better design and production decisions.
(2021)



Gradient Magazine: Issue 01


Independent print magazine & online community, for creatives by creatives

The first ever issue of Gradient Magazine! Over a year in the making and she's finally here– A showcase of incredible young creative's work and stories from around the world, designed by Sarah Barth and Daniela Doe


(2022)



AAA Book is an independent publication that celebrates and explores the Kollektiv's projects and essence during the ESC program in Malmö, Sweden.

Divided into three segments -
Explore, Experiment, Explore.
This book is a compilation of AAA's projects, analog photography, team, and the future.
Colorful and experimental layout with
fore-edge printing.
Size: B5 - 164 pages
Printed in the Netherlands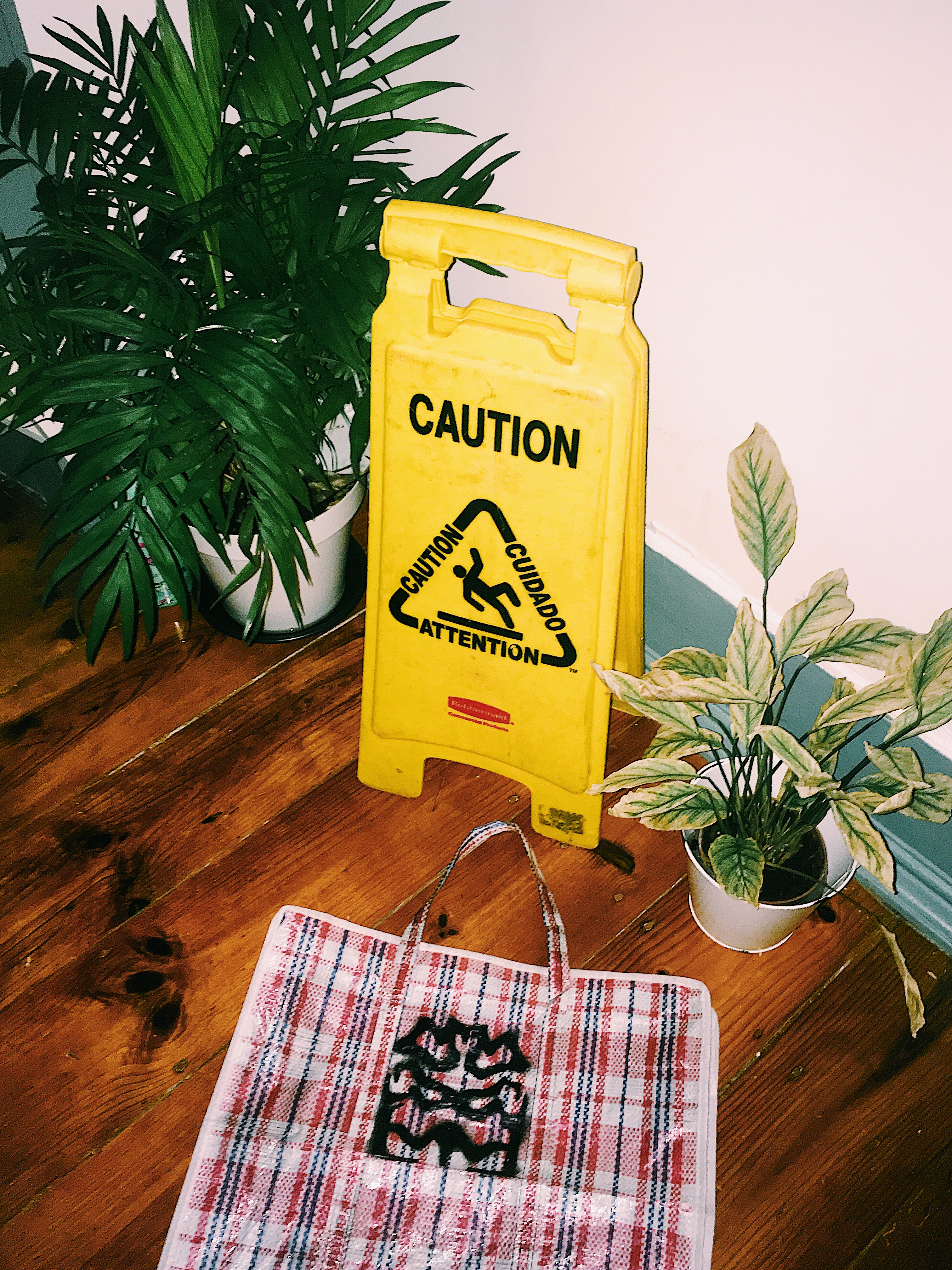 OUT OUT journal
Editorial Design - Lisbon School of Design

Out Out is a journal of deep thoughts and real opinions arising in the youth subculture ­‑ defined by different styles, concerns and interests, that give rise to new expressions and lifestyles developed b z­‑generation, in response to dominant systems ­‑ which reflects in their attempt to resolve structural contradictions suggested by the larger social context.

The mission of this journal is to present different cultural perspectives and be critical, through visual expression and suggested music, it is intended to capture the current essence of society.
For this final project, we created our own magazine brand identity, which includes the printed version and the website.
(2018)
Visit the website simulation here.