At Cowgirl Gallery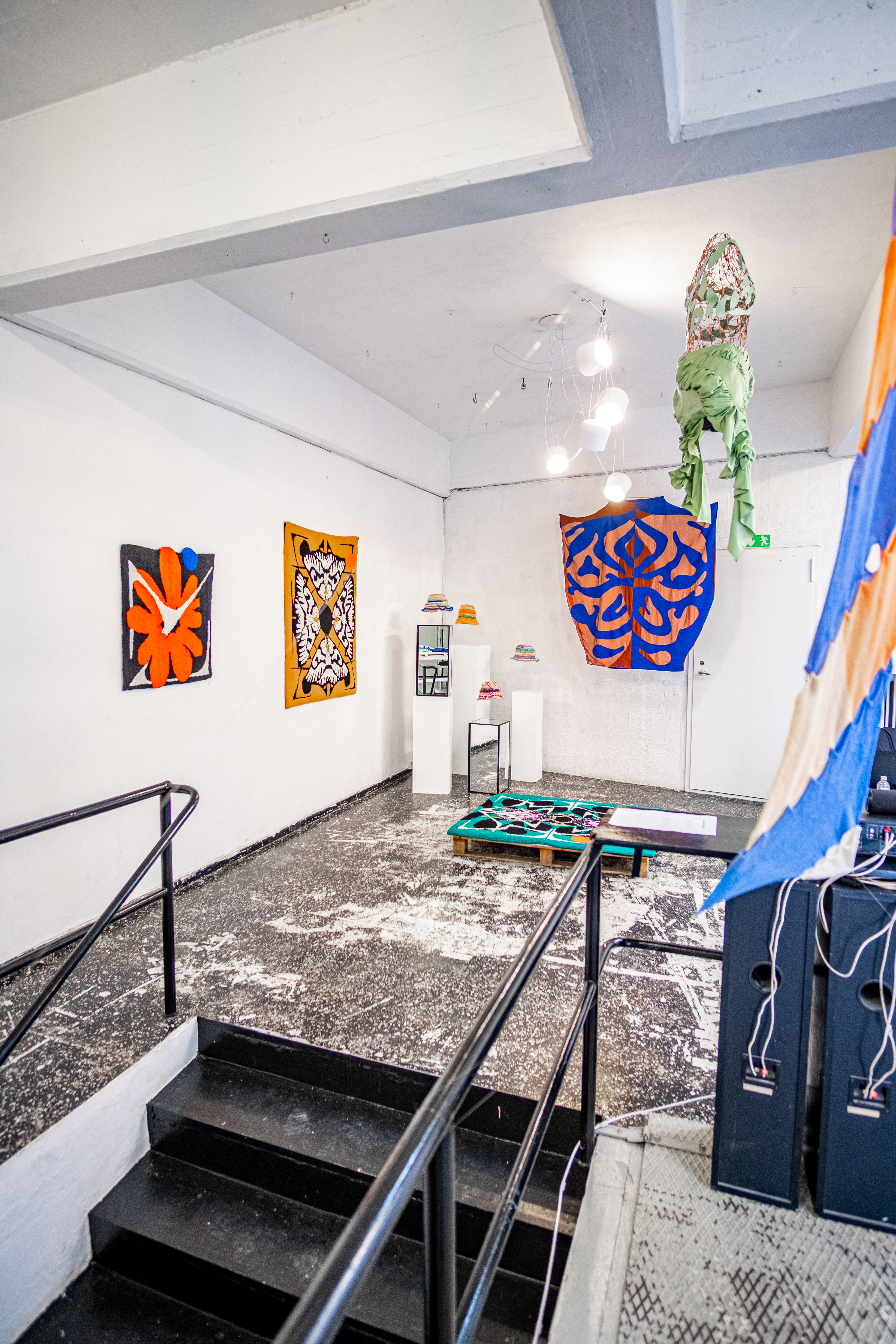 At Frank Gallery
WEAR THE ART X FNGRLCKN
Group exhibition
The Cowgirl Gallery
29 April - 18 May 2022

FRANK Gallery | Southern Sweden Design Days
19-22 May 2022
︎Malmö, SE
"Wear the Art" is a collaborative exhibition between three designers and FNGRLCKN collective who met by coincidence shortly after moving to Malmö. As collaborations between young creatives are increasingly facilitated through social media, this connection stands out as it is entirely based on physical proximity. It exemplifies the importance of public spaces where creatives can meet and get together.
Ine
,
Eliza
, and Daniela share a love for vivid colors and graphic patterns. In this exhibition, they combine their designs and aesthetics to showcase a blurring of the lines between art and fashion, gallery and body.
The exhibition also includes textile art that connects to the practice of fashion design. In the spirit of the exhibition's title, some designs will be available to try on and style on your own body.
FNGRLCKN
is a Malmö based collective of DJs and producers. They will perform at the exhibition opening and closing [APRIL 29 & MAY 21]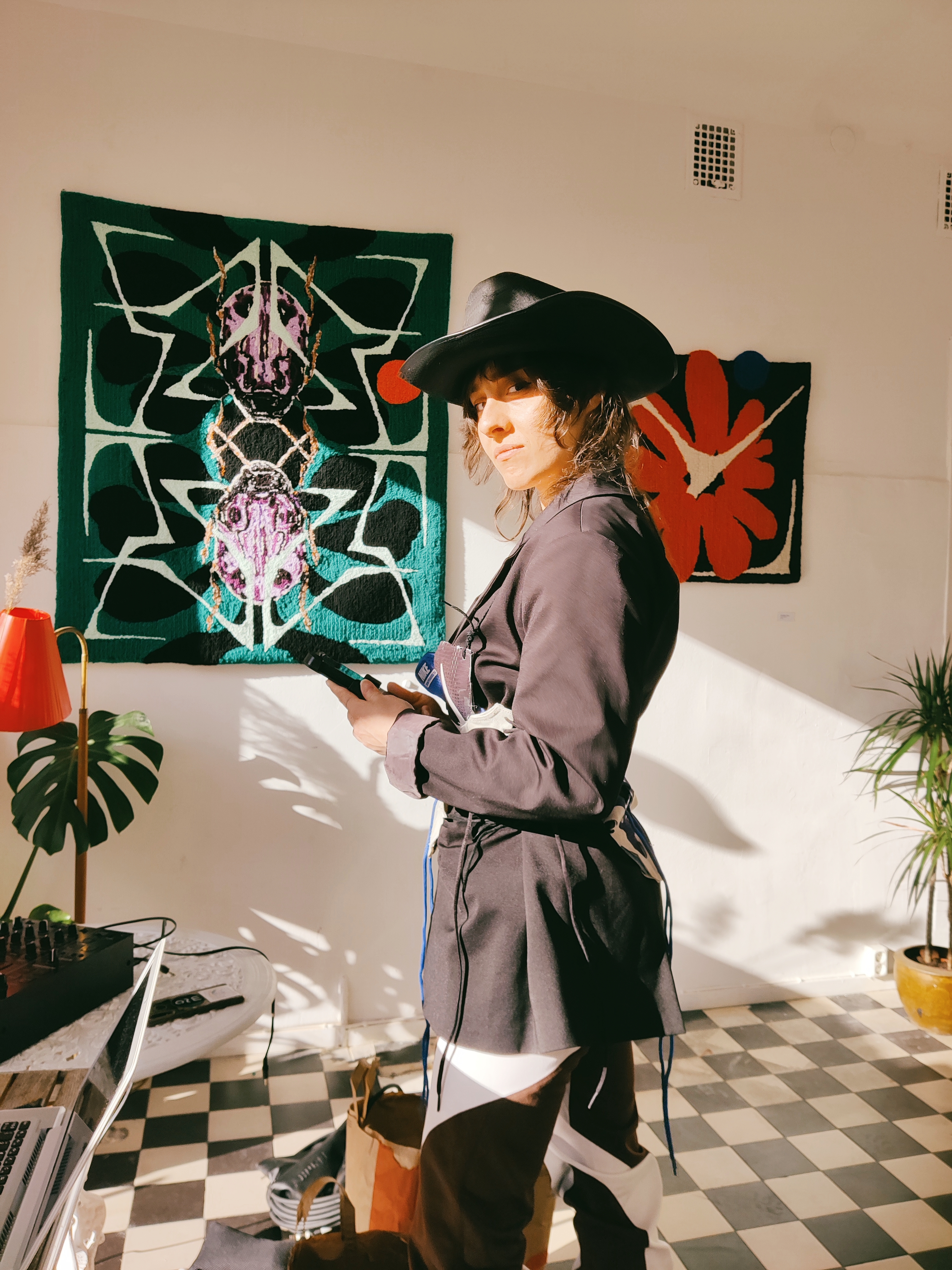 Photo by Daniela Doe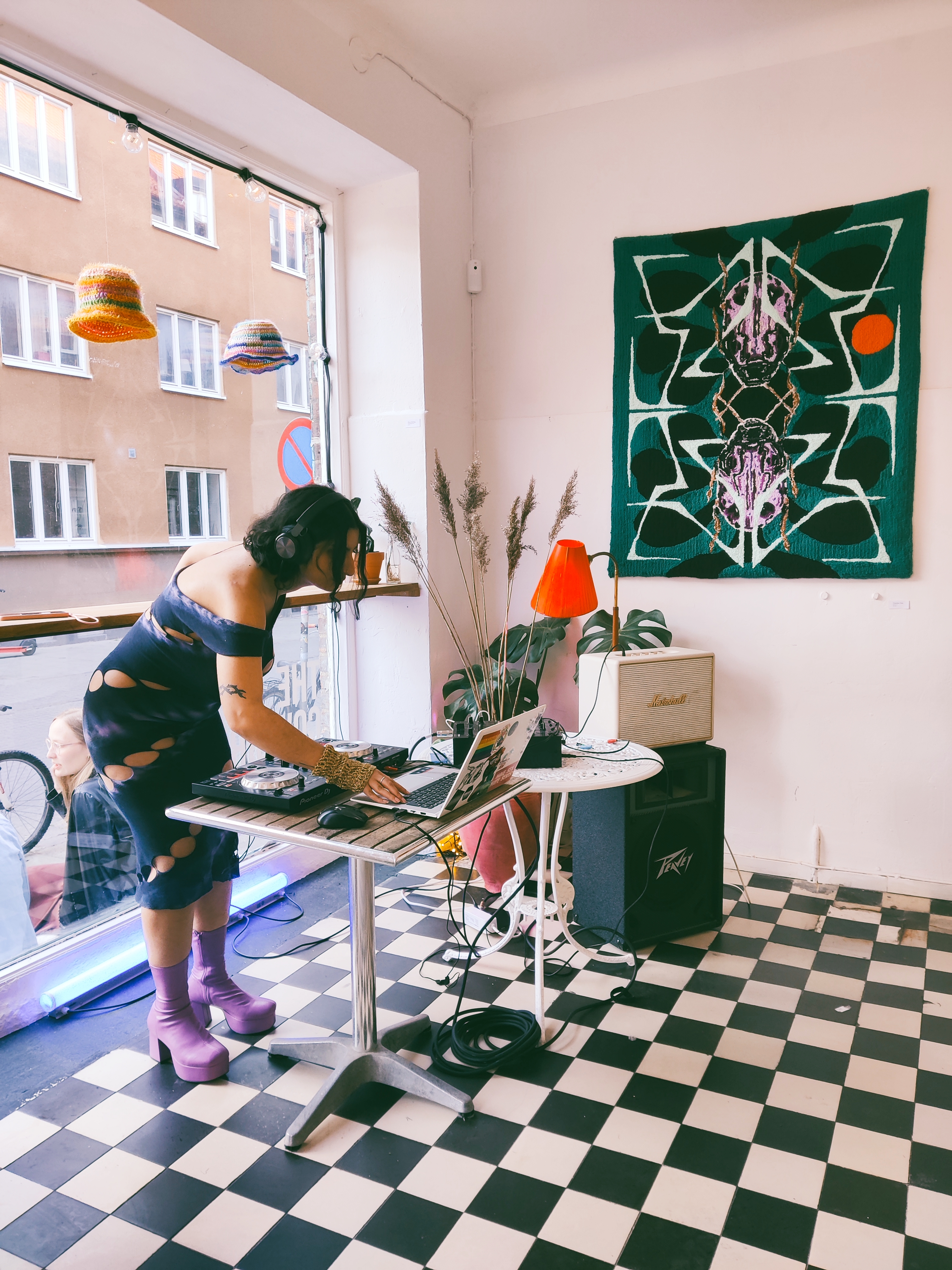 FNGRLCKN
Photo by Daniela Doe
Photo by Isak Löwegren

Photo by Isak Löwegren