Maker Faire Copenhagen

27-28 August 2021


Ungdommens Folkemøde

8-9 September 2021
︎Copenhagen, DK
Textiles and sustainable practices
An educational installation showcasing upcycled pieces produced during the Distributed Design summer school at
@foreningenmaker
, combined with informative posters and cards about Upcycling methods and Principles of Circular Fashion.
In addition, Daniela hosted
Repairing and Remaking
workshops
during the Distributed Design exhibitions. A 2 hour class on how to repair and remake old clothes will be offered where information about the Principles of Circular Fashion will also be shared. Participants will be given an introduction to different techniques that can easily be learned and applied including painting, embroidery, visible mending, applications, simple deconstruction, and reworking with scraps.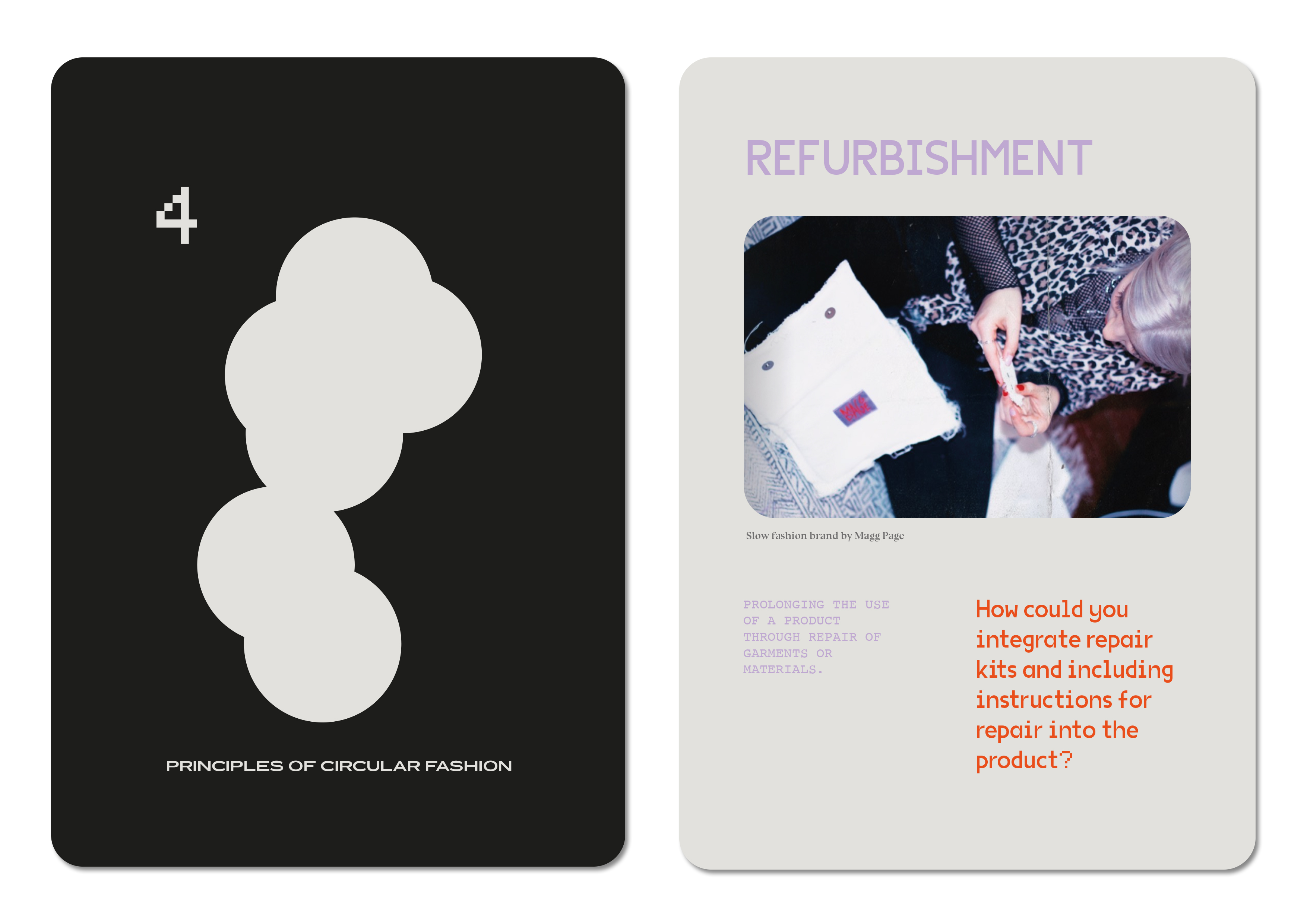 Principles of Circular Fashion cards
An 8-card deck about 8 circular principles, with examples and questions to create discussion and help to make better design and production decisions.