Maker Faire Copenhagen
27-28 August 2021

Ungdommens Folkemøde
8-9 September 2021


︎Copenhagen, DK
Textiles and sustainable practices | An educational installation showcasing upcycled pieces produced during the Distributed Design summer school at
@foreningenmaker
, combined with informative posters and cards about Upcycling methods and Principles of Circular Fashion.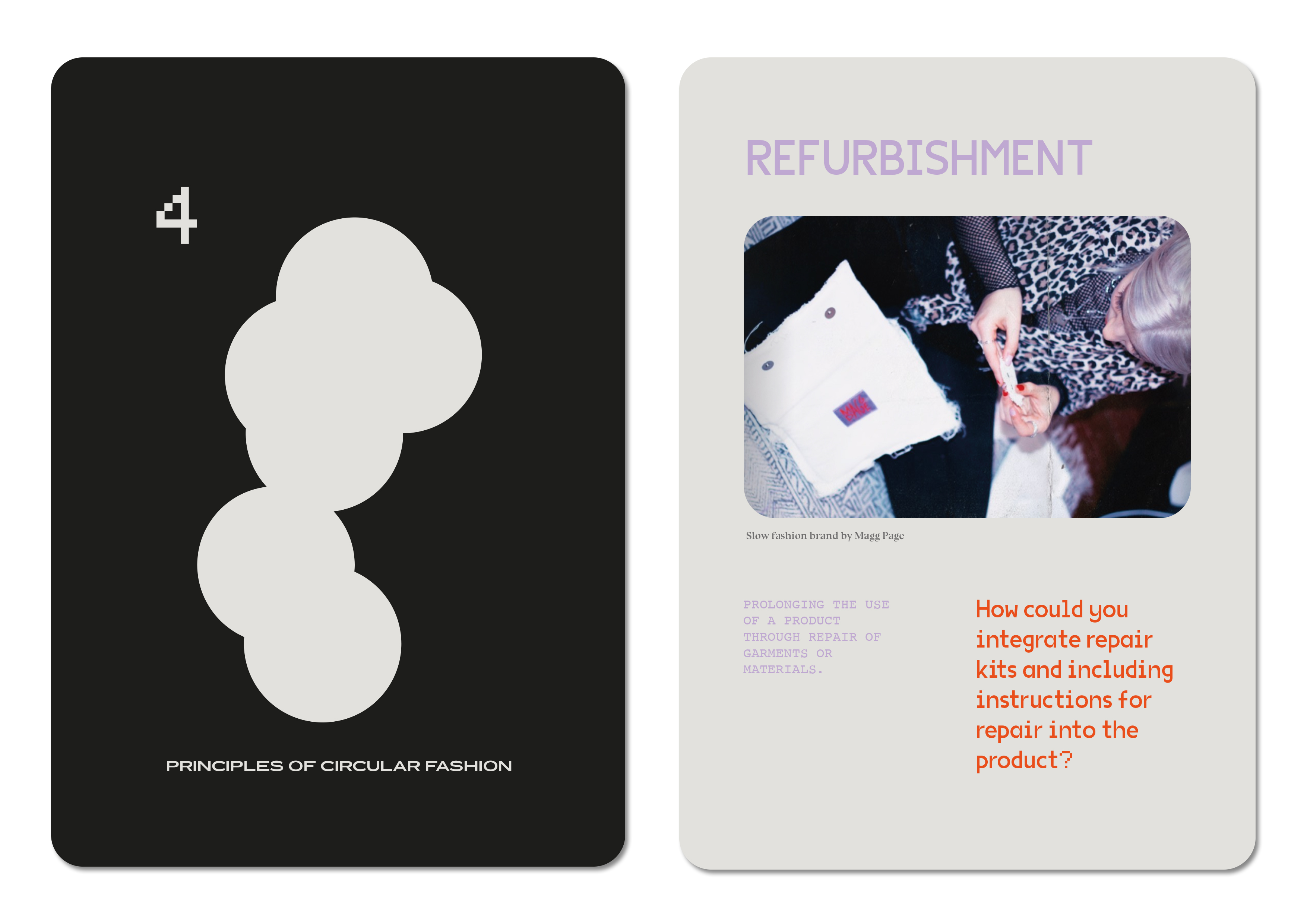 Principles of Circular Fashion ⟢ An 8-card deck that celebrates 8 different principles of circular fashion. Each card displays a principle with real-world examples of designers' methods and platforms. Including questions to help you get inspired and make better design and production decisions.

It's time for people to take action in their own lives. If we could all make little changes, it will make a massive impact on the planet. We need to be more conscious about the materials that we use and buy, think about the lifecycle of our products, and rethink the method of making to avoid waste.

Love your clothes ✦ Cherish it, make it last, take care of it and fix it!